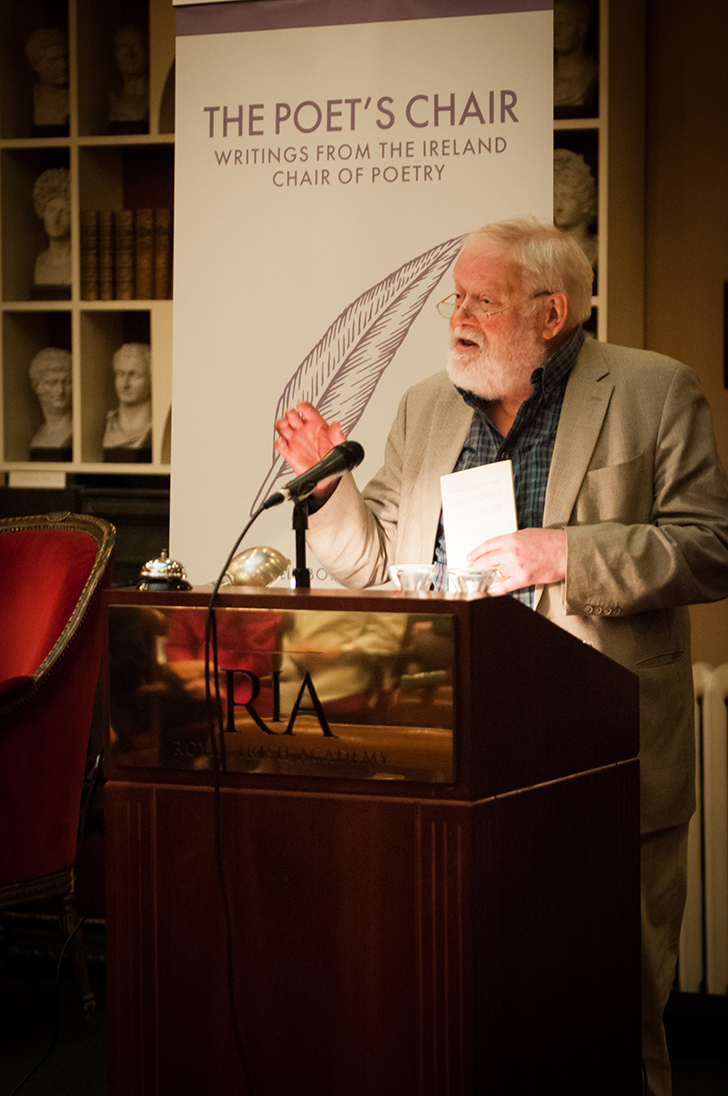 The Ireland Chair of Poetry Trust were delighted to work with UCD Press on the publication of the public lectures made by Michael Longley, during his tenure as Ireland Professor of Poetry (2007-2010).
This publication entitled 'One Wide Expanse', which was launched by Fintan O'Toole in the Royal Irish Academy on Thursday 11th June marks a new relationship between the Ireland Chair of Poetry and UCD Press. The series will continue with the publication of Harry Clifton's lectures made during his time as Ireland Professor of Poetry later this year and those of Paula Meehan, current Ireland Professor of Poetry at a later stage.
Longley begins his lectures by reflecting on the poets and poems which have influenced his craft. He then follows this with his second lecture, emphasising the role of classical literatures on his work and that of other poets and concludes with a lecture on the place held in his heart and his poetry by the West of Ireland.
If you would like to hear an interview with Michael Longley, Harry Clifton and Paula Meehan on RTÉ's Arena programme please click here.
If you would like to view an article by Armintha Wallace in the Irish Times please click here.
For further details or to purchase a book please click here.