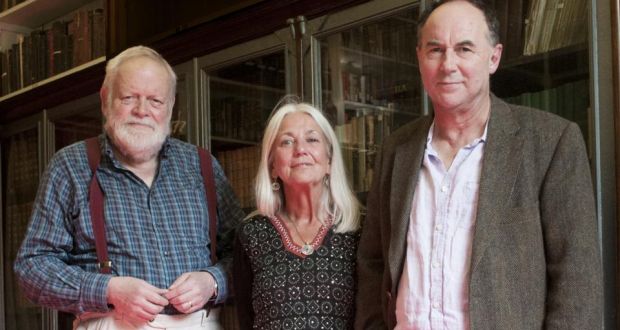 Dublin Book Festival present 'The Poet's Chair' on 14th November at the Boy's School, Smock Alley Theatre.
We are delighted that Dublin Book Festival will host an event with the current, and the two most recent, Ireland Chairs of Poetry as part of their exciting programme for 2015. All three poets will join with Armintha Wallace (features writer with The Irish Times) in conversation and read from their work, after which we will hold a short reception to launch Harry Clifton's new book in The Poet's Chair series, Ireland and its Elsewheres.
Join Harry Clifton, whose awards include the Patrick Kavanagh Award and the Irish Times Poetry Now Award; Michael Longley, whose collections have been shortlisted for and won many prestigious prizes, including the 2015 Griffin Award for Poetry; and Paula Meehan, current Ireland Chair of Poetry.
For further details and to book tickets click here.
To listen to Harry Clifton, Michael Longley and Paula Meehan in conversation with Armintha Wallace as part of the Dublin Book Festival click here.